2022 Walk-A-Thon Corporate Sponsors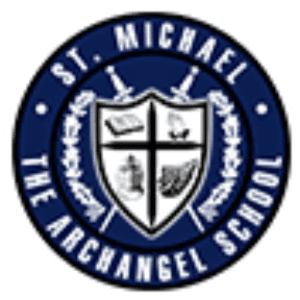 Mr. Harry Reese, Principal 
Mrs. Marianne Gano, Assistant Principal/Advancement Director
www.st-mikes.com
"Nurturing Students. Challenging Minds.
Inspiring Faith-Filled Leaders."
THANK YOU TO OUR 2022 WALK-A-THON CORPORATE SPONSORS!
ALVAREZ ORTHODONTICS
ASR MEDIA PRODUCTIONS 
DR. AUSTIN SEDICUM 
BARKER AND BARKER PAVING 
BreelsForBeauty PHOTOGRAPHY 
CIOCCA DEALERSHIPS 
DALE FAMILY 
EASTERN TIME, INC 
FR. THOMAS BUCKLEY
FORD LAW OFFICE, LLC 
LB INDUSTRIES. INC. 
MARKET MASTERS MEDIA GROUP 
MCDONALD'S OF EMMMAUS, 25TH STREET & PHILLIPSBURG 
MORTGAGE AMERICA, INC. 
PAXOS RESTAURANTS 
PRIORITY PHYSICAL THERAPY 
PRISTINE DETAILING, LLC 
RAYMOND JAMES PRIORITY PHYSICAL THERAPY 
R & K CUSTOM HOMES 
STEEL CLUB 
ST. JOSEPH CHURCH