Elementary
The concentration for art lessons in Kindergarten through Grade 4 is to develop fine motor skills, learn about the art elements and principles or design, color schemes, basic drawing and painting, blending colors, discovering new media and working 3 dimensionally within various material.  Lessons are related to the history of art, famous artists and their works, and international, cultural practices and crafts.
An Art Show is held in the spring each year showcasing the artistic accomplishments of all students.
Middle School
Students experience an in-depth concentration and development on drawing and painting skills.  They learn value shading and color blending techniques at a more sophisticated level as well as the manipulation of brushes and drawing tools.  Lessons are related to past, renowned artists and their works along with styles in art history and cultural art practices.  At this level, several art lessons are inter-related with the lessons of the social studies curriculum.
An art show is held annually during Catholic Schools Week
All students participate in the diocesan art contest
Other optional art contests are announced by the instructor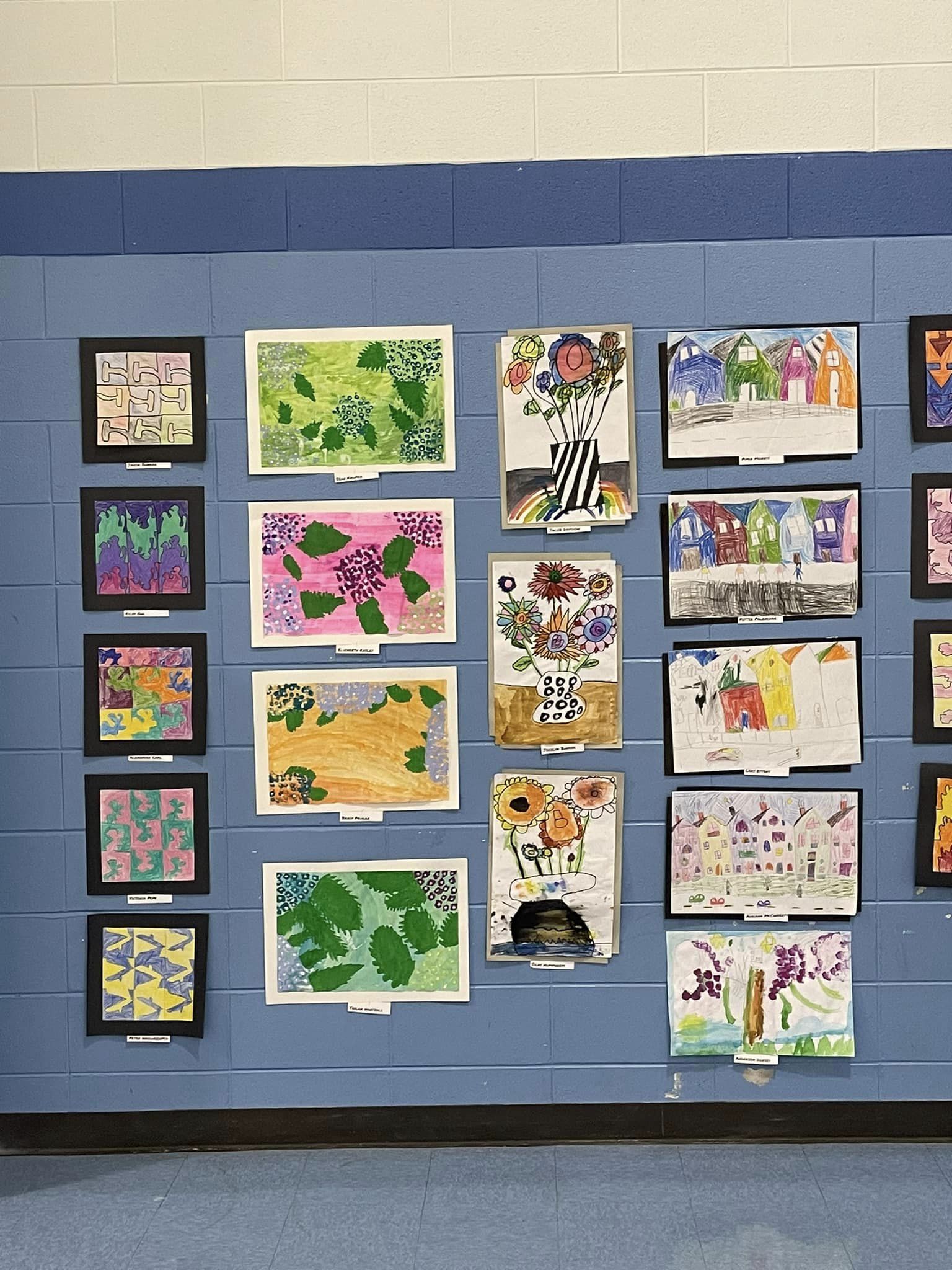 Elementary
All students in Kindergarten through Grade 4 have a weekly music class.  The focus at this level is on liturgical music and the students sing beautifully at the masses.  Third and fourth grade students may join the choir, if interested.
In Kindergarten, students learn basic counting skills and how to keep a beat to music.  They also learn to relate movement and action to songs as well as memorize easy songs and melodies.  In first grade, they are introduced to reading basic notation of time values of notes (whole, half, quarter) as well as counting beats to a measure and playing simple rhythms with sticks.  They enjoy singing songs of different occasions and holidays.
Second graders continue to learn note values and playing rhythms of the eighth and sixteenth values.  They also learn note placement on the music staff as well as music markings — dynamics, tempos, and meter.  They enjoy singing songs of different occasions and holidays.
Third graders are introduced to the musical instrument families and learn to play a recorder in the second half of the school year.  They learn songs on their records and perform for audiences.
Fourth graders learn to play percussion instruments with different rhythms.  They are also introduced to playing the xylophones and keyboard pianos.  An optional music lesson for band instruments is offered to interested students.  Students are responsible for rental or purchase of their instrument as well as a monthly lesson fee.
Middle School
The curriculum for fifth through eighth grade covers music history of Antiquity, Middle Ages, Renaissance, Baroque Music, Classical and Romantic Periods, Music of the 20th Century including the composers and different styles, as well as American Music from the 1900's to present.  The elements of music and definitions including melody, rhythm, genres, dynamics, tempos are learned.  Students review and continue to learn about note values and staff placement including treble and bass clefs.  As a culmination of their musical learning, eighth grade students create a song with lyrics, melody, rhythms, harmonies, and chord progressions.
Students are also offered an opportunity to join the middle school choir.  They sing at the school masses and at the spring concert.
In addition to choir, students may elect to participate in the instrumental music program complete with weekly lessons.  A concert is held annually for the school community to enjoy.
Grades Kindergarten, 1, and 2
Instruction and activities concentrate heavily on basic locomotor skill development (walk, run, skip, jump, hop, etc.) and the development of hand/eye and foot coordination through catching, throwing and kicking.  Simple game play and activities are utilized to introduce and reinforce these skills.
Grades 3 and 4
Instruction and activities continue the development of locomotor skills and coordination while introducing team related games and sports with an emphasis on teamwork, fair play, and sportsmanship.
The highlight of the year is Field Day in May!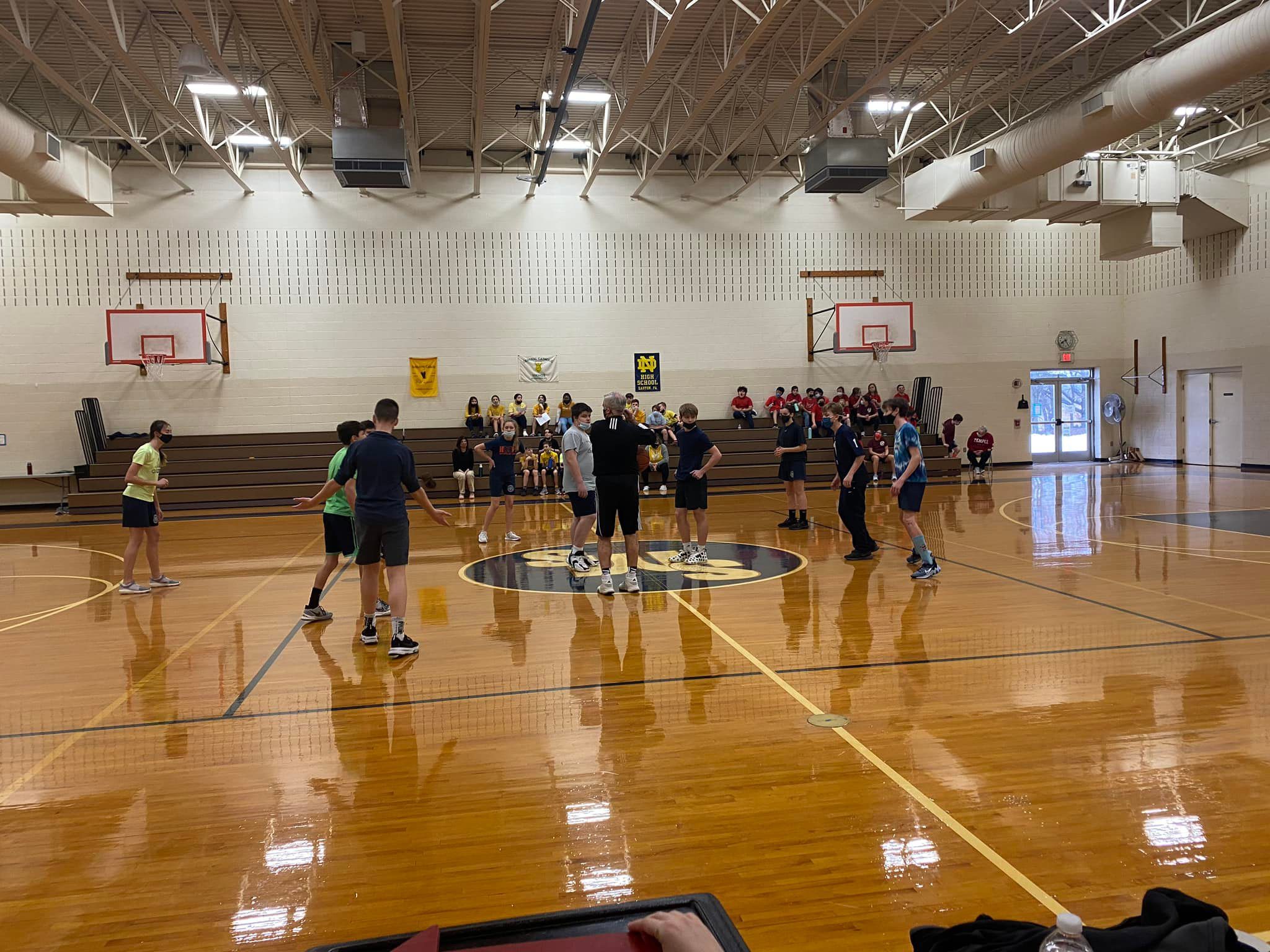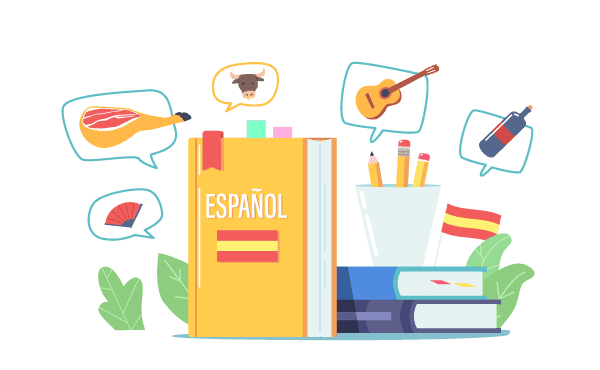 Elementary
---
All students in Kindergarten through Grade 4 receive an introduction to the Spanish language and culture.  The curriculum is presented in an active, cheerful manner with never a dull moment!  During their class time, the instructor emphasizes listening, comprehending, and speaking the language.  Students learn to speak the basics of Spanish (ABCs, numbers, colors, days of the week, seasons, months of the year, etc.) through games, songs, and conversations.  They also learn about traditions, dance styles, and prayers.
Middle School
---
Spanish in the middle school concentrates on developing fluency in the basic use of everyday conversation about time, use of the number system, and basic grammar instruction. Instruction will also introduce everyday vocabulary that helps the beginning student express themselves clearly and authentically. The instruction is an ongoing process of being able to speak, write, and read in Spanish.