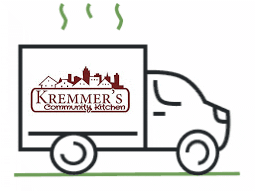 To Order for HSA Pizza Friday-Click Here
"We are delighted to provide you with our online ordering experience. Ordering your child's school meals has become even easier."
Lunches are served family style and each month a menu will be posted as well as given to the families for ordering. Instead of our "Daily Specials," you will also have the options to purchase one of the "Lunch Alternate" Options including a Turkey & Cheese Sandwich, a Caesar Salad or Chicken Fingers. Lunch alternate options include the sides that are supplied with the Daily Specials menu. 
All meals have an option of a regular milk, chocolate milk or water to complete the meal.  
______________________________________________________________________________
How to Register
If you are a new family, below are instructions on how to set up an account: 
Visit https://kremmers.boonli.com/home
Click "Create New Account" and enter the password BL26
Select your school St. Michaels Elementary or Middle School.

*If there is more than one child in your family, you can enter each child in the same account. Just make sure
to select the appropriate room for each child, so their meals go to the correct location.

Once registered you will have access to the menu and can place your child's lunch orders. You can order up to a month ahead of time once the menu is launched. If you wish to order week by week then orders need to be in by Tuesday at 11:59pm the previous week.